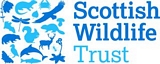 Aberdeen and Aberdeenshire Local Group


There are five nature reserves owned by the Scottish Wildlife Trust local to us.
Longhaven Ciffs
Gight Wood
Coulnacraig Meadow, Potarch
Red Moss of Netherley
Montrose Basin
---
Nature Reserves operated by other groups
Glen Tanar National Nature Reserve - Scottish Natural Heritage(SNH)
This superb glen has some of the finest native pinewood in Scotland. Scottish crossbill, capercaillie, black grouse and goshawk all breed here. Red squirrels are common. The special pinewood plants include twinflower and the delicate orchid creeping ladies tresses. On the higher ground look out for hen harrier, merlin and golden eagle. Mount Keen (939m) at the head of the glen holds ptarmigan. Visitor centre at Braeloine, with ranger service, network of trails.
Fowlsheugh - RSPB
The sandstone cliffs of Fowlsheugh hold one of Scotland's largest seabird colonies. Between April and July vast numbers of guillemots, razorbills and kittiwakes, with smaller numbers of puffins, breed here.There are several good viewing points from the cliff top path. From May to July, boat trips run from Stonehaven to visit the cliffs in the evenings.
Sands of Forvie - National Nature Reserve
This fascinating reserve includes an extensive area of towering sand dunes, coastal heath, sea cliffs, and several lochs. It supports the largest colony of breeding eider duck in Britain. Up to 5,000 birds can be seen feeding on the mussel beds in the adjoining Ythan estuary. A summer highlight are the terns. Around 1,500 pairs of sandwich terns breed here, plus common, arctic and little terns. In autumn one of the great sights are the thousands of pink- footed geese coming in to roost on Meikle Loch. Visitor centre at Collieston. Hide at Waulkmill. There is a good network of footpaths.
Loch of Strathbeg - RSPB
The largest dune loch in Britain, the Loch of Strathbeg is surrounded by marshes, reedbeds, grassland and dunes. An amazing 252 species of birds have been recorded here.In winter several hundred whooper swans are present while thousands of pinkfeet and greylag geese roost on the loch. Eider ducks, shellducks, shovelers, great crested grebes and water rails all breed here. The reserve is a vital staging post for migrant birds and good place to see ruff, black-tailed godwit and spotted redshank. Visitor centre, nature trail and four observation hides.
St Cyrus - Scottish Natural Heritage(SNH)
The natural barriers of inland cliffs and a seaward ridge of sand dunes protect the St Cyrus grasslands from the ravages of the weather, creating a small strip of warmth nestled on the North East coast. In summer the reserve is awash with colour and life, from the intense purple of the clustered bellflower to the constant movement of countless butterflies and moths. Soaring above all this, peregrine falcons circle high in the air, waiting for an opportunity to dive on their prey.

Created and maintained by SJW Enterprises.