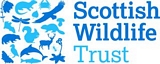 Aberdeen and Aberdeenshire Local Group


Wildlife Watch is the junior branch of the Scottish Wildlife Trust that gives young people a chance to discover the wildlife in their local area and explore the natural world. There are currently 28 Scottish Wildlife Watch groups.

Aberdeen Wildlife Watch was established in January 2016, for children aged 8-12, with young volunteer helper opportunities for young people aged 13 and over. The group usually meets at our Aberdeen Biodiversity Centre base on the last Saturday of every month from 2-4pm, but we occasionally hold events out and about in Aberdeen and the Shire and might change the dates or times according to the activity.

An up-to-date list of all our planned activities can be found at: https://scottishwildlifetrust.org.uk/watch-group/aberdeen/

If you would like to find out more information, or come along to one of our events, please email aberdeenww@swtaberdeen.org.uk or fill out the contact form below.
---
Created and maintained by SJW Enterprises.