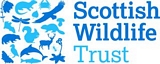 Aberdeen and Aberdeenshire Local Group


Past Events
Summer 2023
16th Sept 2023 - Beltie Burn outing with the Dee Catchment Restoration, Including river sampling.
9th Sept 2023 - National AGM hosted at Maritime Museum, Ship Row, Aberdeen.
20th July 2023 19:00-20:30 - Species on the Edge: Butterflies, by David Hill of Butterfly Conservation. (Online Talk)
17th June 2023 - Botanising around Potarch.

Winter 2022
18th May 2023 19:30-21:00 - Young Leaders: Leading the Way - Scottish Wildlife Trust Young Leaders. (Online Talk)
20th Apr 2023 20:00-21:30 - Bats of North East Scotland, by Aileen Salway. Banchory Town Hall. Please note the later starting time.
4th Apr 2023 19:30-20:15 - AGM for Aberdeen & Aberdeenshire Local Group and talk on biodiversity.
18th Mar 2023 10:00-12:00 - Wildflower maintenance at Tulloch Kirkyard.
16th Feb 2023 19:30-21:00 - Living with an ecosystem engineer: beavers, their ecology and management, by Roo Campbell of NatureScot. (Online Talk)
19th Jan 2022 19:30-21:00 - The glories of Gight Wood Reserve and the work we do to conserve it's valuable habitats, by Mark Young & Rose Toney - Inverurie Town Hall.
17th Nov 2022 19:30-21:00 - Recolonisation of Cranes in Scotland by Amanda Biggins of RSPB's Crane Project. (Online Talk)
20th Oct 2022 19:30-21:00 - Discovering Wild Plants In And Around Aberdeen, by David Elston.

Summer 2022
16th Oct 2022 10:30-12:30 - Guided Tree Seed Gathering at Haddo, with John Malster.
7th Oct 2022 10:30-12:3T - The Great Nurdle Hunt, Forvie NNR, Aberdeenshire.
27th Aug 2022 11:00-14:00 - Storm Damage at Denwood, with Ross Watson.
24th July 2022 11:00-14:00 - Gight Woods ramble, with Mark Young.
4th June 2022 9:30-16:30 - Botanising at St Cyrus.
27th May 2022 21:30-23:55 - Bats and Moths of Maryculter Community Woodland.

Winter 2021/2022
21st Apr 2022 - Red Moss of Netherley - ten years on the bog, by Rose Toney & Nick Littlewood.
17th Mar 2022 - Cairngorms Capercaille Project, by Carolyn Robertson.
17th Feb 2022 - East Grampian Coastal Partnership: Activities and Plans, by Ian Hay.
20th Jan 2022 - Biodiversity for all: the North East Scotland Biodiversity Partnership, by Alex Stuart.
18th Nov 2021 - Where to watch birds in Scotland - the new way, by Alan Knox SOC.
14th Oct 2021 - A rare plant register for Kincardineshire, by David Elston.

Summer 2021
11th September - Fungal Foray with Grampian Fungi Group.
14th Aug - Red Moss at Dusk with Nick Littlewood and Rose Toney.
22nd July 19:00-21:00 - River Ury Wildflower Walk with Doug Gooday.
26th June 10am-4.00pm - Botanical Outing to Muir of Dinnet, with David Elston.
23rd May 10am-12pm - Walk round Crathes Castle Grounds with Crathes Rangers.

Winter 2020/2021
15th Apr - The importance of Local Groups for the Scottish Wildlife Trust, with Karen Chambers - online ZOOM talk.
18th Mar - The Glentanar Charitable Trust, by Eric Baird - online ZOOM talk.
25th Feb - River Restoration in the Dee Catchment - Susan Cooksley, Dee Catchment Partnership - online zoom talk.
28th Jan - Warming waters: climate change impacts on Scottish freshwater biology, by Roger Owen. ZOOM talk.
14th Jan - AGM - by ZOOM.
26th Nov - Managing woodlands in the north of Scotland, by Ross Watson - online ZOOM talk.
29th Oct - Creating and Managing Aberden's Woodlands for People and Wildlife, by Ian Talboys - online ZOOM talk.

Summer 2020
26th Sept 10:30-1pm - Den Wood by Oldmeldrum with Ross Watson, Woodland Trust. - This is Now Cancelled due to Covid Restrictions.
5th Sept 10:30am-3pm - Wood Ants of Birse Forest with Jeni Stockan.
7th July - Swift Walk and Talk - Cancelled
27th June - Botanical outing at Muir of Dinnet - Cancelled.
30th May - Visit to Red Moss of Netherley SWT Reserve - Cancelled.

Winter 2019/2020
16th April - Reserves Management, by Benedict Everett.CANCELLED
19th March - Creating and managing Aberdeen's Woodlands for people and wildlife, by Ian Talboys.CANCELLED
20th February - A Wardens Working Journey Through Nature Reserves, by Abbie Patterson.
16th January - Swifts in the Urban Environment, by Cally Smith of Huntly Swift Group.
Dee Catchment Partnership, by Susan Cooksley.
21st November - Wildlife Filmography, by Danny Bean.
17th October - RSPB Dolphinwatch, by Sadie Gorvett.

Winter 2018/2019
18th April - AGM followed by Scottish Wildlife Trust: Championing, demonstrating and inspiring, by Bruce Wilson.
21st March - Control of Giant Hogweed.
21st February - Rare Invertebrates of the Cairngorms, by Gabrielle Finn.
17th January - Weird, Wonderful and Colourful – life in the North Sea, by Sarah Gosden.
15th November - In search of the striped rabbit of Vietnam, by Sarah Woodfin.

Summer 2018
29th July - 10.30-3.30 - Birse wood, Wood ants with Dr Jenni Stockan.
7th July - Exploring Maryculter Community Woodlands.
16th June - 10am - Botanical Outing around Maryculter area, with David Welch.
5th May - Geology around Crawton with Peter Craig.

Winter 2017/2018
Thursday 19th April - AGM followed by Mountain hare ecology, conservation, management and monitoring, by Scott Newey.
Thursday 15th March - Could we live with the lynx?, by David Hetherington.
Thursday 15th February - Environmental issues associated with the Aberdeen western peripheral road, by Angela Gardner Pllu, AWPR Environmental Manager.
Thursday 18th January - The importance of environmental education – inspiring the next generation, by Doug Gooday.
Thursday 16th November – A Year in the Life of a Forvie Birder, by Daryl Short.
Thursday 19th October – 60+ Years of Conservation in Scotland, by Ewen Cameron.

Summer 2017
9th September 2017 - 10.30am-3.30pm - Fungal Foray, joint with Grampain Fungal Group.
11th August 2017 - 8.15pm-9.45pm - Bats @ Haddo, joint with NTS & Toni Watt.
8th July 2017 - 10am-1pm - Butterflies & Moths @ St Cyrus, with Therese Alampo.
10th June 2017 - 10am-3.30pm - Botanical Outing around Fyvie.
27th May 2017 - The Flora and Fauna of Haddo Country Park.

Winter 2016/2017
Thursday 20th April - AGM, followed by SWT Reserves and their management by Rab Potter.
Thursday 16th March - Hoverflies of North East Scotland by Kenn Watt.
Thursday 16th February - Photographing Wildlife by Andy Hayes.
Thursday 19th January - Loch of Strathbeg by Lorna Dow.
Thursday 17th November - The North East Scotland Mammal Atlas, An illustrated talk by Nick Littlewood on the North East Scotland Mammal Atlas.
Thursday 20th October - Montrose Basin & its Wildlife, An illustrated talk by one of SWT Montrose Basin's reserve naturalists.

Summer 2016
Saturday 17th September - Woodhead & Windyhills.
Saturday 6th August - Butterflies & Moths of St Cyrus Nature Reserve.
Saturday 9th July - Botanising by the North Esk.
Sunday 5th June - Dragonflies and Damselflies @ Castle Fraser with Juliette Dinning.
Thursday 26th May - Secrets of the Sands of Forvie.

Winter 2015/2016
Thursday 21st April - Red Squirrels & AGM.
Thursday 17th March - Scottish Wildcats, Emma Rawlings.
Thursday 18th February - Bird Tracking. Ian Francis.
Thursday 21st January - Moles. Martin Gorman.
Thursday 19th November - Aberdeen Red Kites - Past, Present and Future Jenny Lennon RSPB.
Thursday 15th October - Moray Firth Marine Life - Sandra Bisset, Macduff Aquarium Learning Officer.

Summer 2015
Saturday 26th September - Fungi Outing to Gight Woods with Liz Holden (joint outing with Grampian Fungus Group).
Saturday 22nd August - Joint meeting with Wildlife Watch Group at Montrose Basin Visitor Centre.
Saturday 13th June 2015 10.00 – Botanical Outing to Fourman Hill (and other sites in the Huntly area) with David Welch.
29-31st May 2015 - May Festival-Aberdeen University - SWT will have a stand.
Sunday 24th May - Red Moss of Netherley with Reserve Conveners.

Winter 2014/2015
16th April 2015 - AGM followed by Educating for the Environment, by Marie Fish - Aberdeen Biodiversity Centre.
19th March 2015 - River Dee and its Wildlife.
19th February 2015 - Introduction to Bee-keeping by Rosie Crighton.
15th January 2015 - Butterflies and Moths of NE Scotland


Created and maintained by SJW Enterprises.