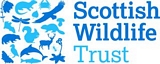 Aberdeen and Aberdeenshire Local Group


Welcome to the Aberdeen and Aberdeenshire Local Group of the
Scottish Wildlife Trust
.
As a local branch, we organise a number of activities for members and the general public in the North East of Scotland.
In the Summer months, a number of outings. In the past these have included:
Red Moss of Netherley.
Glen Tanar Estate.
An evening of Bats, Haddo House.
Early Morning Red Squirel Watch.
In the winter months, a number of talks are given in Aberdeen University's School of Environmental and Biological Science (Formerly the Zoology Department). These have included:
What makes our Citizen Science Buzz; photo submissions and online identification of our bumblebees.
New Local Nature Conservation sites in Aberdeenshire.
Pearls in Peril - securing the future of the freshwater pearl mussel.
Wildlife surveying for everyone.
We're part of the Aberdeen Joint Winter Syllabus, who organise a wide range of events - please see
the syllabus programme
for further information.
Created and maintained by SJW Enterprises.