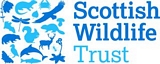 Aberdeen and Aberdeenshire Local Group


Welcome to the Aberdeen and Aberdeenshire Local Group of the
Scottish Wildlife Trust
.
As a local branch, we organise a number of activities for members and the general public in the North East of Scotland.
In the Summer months, a number of outings. In the past these have included:
Red Moss of Netherley.
Glen Tanar Estate.
An evening of Bats, Haddo House.
Early Morning Red Squirel Watch.
In the winter months, a number of talks are given in Aberdeen University's School of Environmental and Biological Science (Formerly the Zoology Department). These have included:
What makes our Citizen Science Buzz; photo submissions and online identification of our bumblebees.
New Local Nature Conservation sites in Aberdeenshire.
Pearls in Peril - securing the future of the freshwater pearl mussel.
Wildlife surveying for everyone.
Our Membership Engagement Survey is now open!
We want to hear from you! Your local group is looking at ways to engage better with its members. We would like to learn how we can improve delivery of our programme of activities to reach a wider audience. Please follow the link to complete a short survey.
Membership Survey
We're part of the Aberdeen Joint Winter Syllabus, who organise a wide range of events - please see
the syllabus programme
for further information.
Created and maintained by SJW Enterprises.