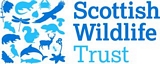 Aberdeen and Aberdeenshire Local Group


A new tree planting scheme at our Gight Woods reserve – please help!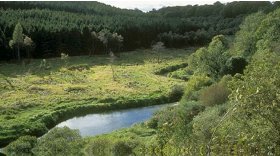 In 1989 we started planting locally sourced native trees at Gight Woods, to try and expand the age-range of trees there and to fill in some gaps, after years of neglect. I do hope that you have visited Gight Woods and have seen the new trees, many of which are now tall and established and making a real difference to the woodland environment. Even though these have done so well, we now need to begin another round of planting, so as to complete the re-stocking of our wonderful woodland reserve. Please do help, if you can!
Unfortunately we have lost every single elm tree in the reserve in the last five years and this has been devastating, with the loss of some magnificent ancient trees and, near to the top of Bar Stripe, leaving a large area of dead timber, with no regenerating trees to refill the gap. We are also looking anxiously over our shoulders at the ash trees, wondering if ash dieback fungus will strike. In addition we have cleared some unwanted sycamore and so overall we now need to plant some new trees.
Our principles have included a restriction to only using trees grown from seed collected on the reserve, to plant small saplings inside shelter tubes, rather than fencing deer out of large areas, and using the minimal weed control compatible with tree survival. Consequently Gight now has many locally native young trees and we want to build on this success.
We need your help! In order to do the work, we need people to carry out the following jobs for us, all with advice and help provided, of course, and if we can share out the work, then it is all very manageable.
Collecting tree seeds from Gight, all in 2015 but at the right season for each tree species. We need to raise and plant at least the following tree species – wild cherry, bird cherry, rowan, birch, alder, hazel and oak. We also want to use cuttings to produce some young sallow and aspen.
Once the seed is collected it mostly needs to be 'vernalised' (that is to say kept overwinter in cold enough conditions to activate the seeds) and then in 2016 the seeds need to be allowed to germinate in seed 'trays' of some sort. In the previous tree raising programme we used old fish boxes and general purpose seed compost.
After one or two year's growth the seedlings need to be planted on into an open ground tree nursery – a fancy way of saying that the seedlings are lined out in rows in a garden plot.
Then when the seedlings are well-rooted and over about 30cm high, they need to be transplanted into Gight Woods, inside suitable tree shelters.
Surely there is a job for everyone here! Some of the work is slightly technical and needs advice, such as harvesting and storing the seeds when they are suitably ripe, but there are some excellent leaflets on how to do this and some of our members are very experienced and can offer advice. In some cases the help might merely be to offer a small row in your garden where trees can be planted out for a year or two. The most arduous, but also most rewarding task is final planting out in the wood. I know some trees, now 20+ft high, that I planted myself and there is a great thrill of achievement.
If you would like to help, or to know more, please can you contact me at
Mark Young & Roger Owen
and he and I can begin to plan who can do what and when.
Thank you so much for your interest and potential help. Gight Woods are a wonderful place to visit, with abundant wildlife, now including pine marten, as well as otter, red squirrel and roe deer and if you haven't been there for a while, why not plan a trip soon. Once the blackthorn and wild cherry start flowering the woods are particularly beautiful!
Best wishes and thanks again, Mark Young.
Created and maintained by SJW Enterprises.